MILLIT
BRINGS GROWTH COMPANIES AND INVESTORS TOGETHER 24/7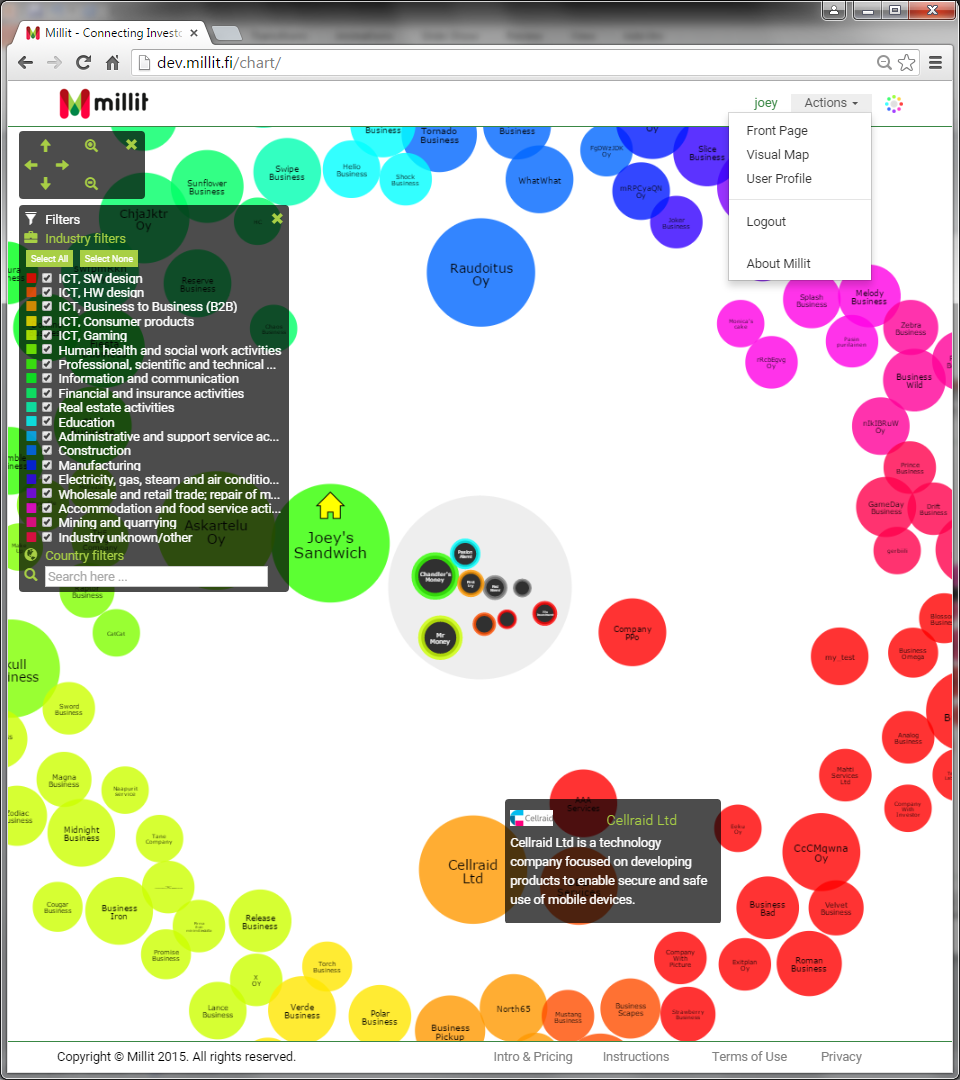 Visual and innovative online funding solution for investors and growth companies.
Web market place where startup & growth companies and investors with common interests can find each other easily and effectively.
SEARCHING PERFECT MATCHES WITH INTUITIVE COGNITIVE MAPPING
COMPANIES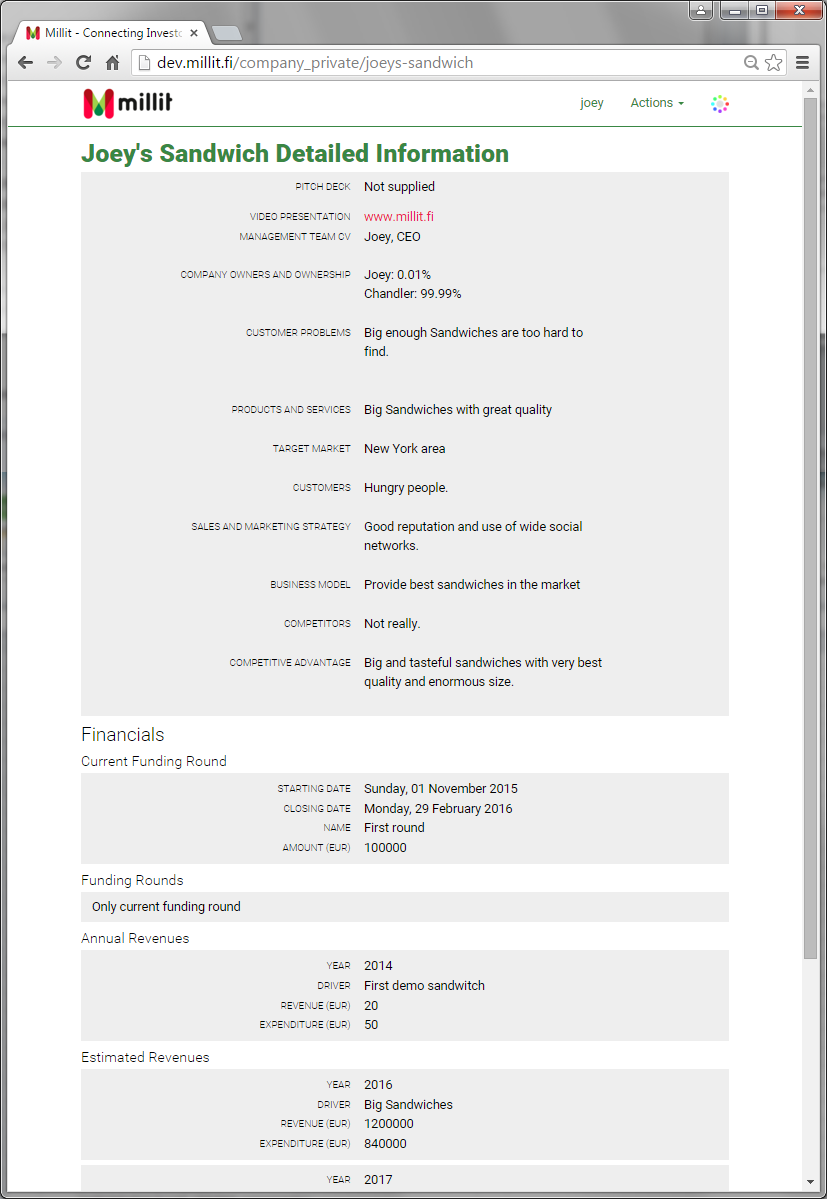 Marketing opportunity. Market and introduce your solution - Pitch, attract and close investors (24/7).
Companies have full control to decide and select which data is shown, for who and when.
Can generate soft wakeup notification for potential Investors with common interests.
INVESTORS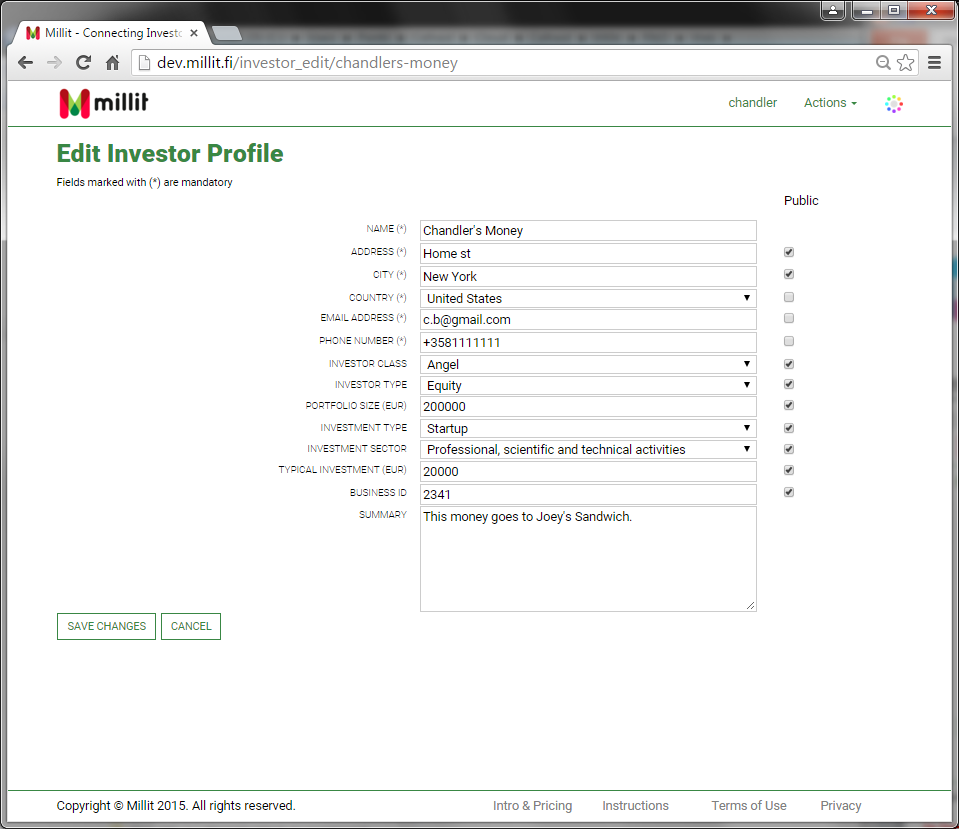 Easily discover new venture opportunities
Find the pearls among the startup and growth companies at very early phase
Investors can request for Company secret data view access rights from interesting companies
Investors have full control to decide and select which data is shown, for who and when